INSPIRATION

Jewellery is a great passion, and being a creator throughout the whole handcrafting process, from concept, to creation through the use of an infinite number of materials and possibilities until the finishing touches, is a wonderful experience!
The circle is the shape that inspires me the most. It moves my work and allows me to create unique jewellery with my personal touch, which greatly satisfies me - Empathy is a must! That's what I search for, empathy and identification between people and the jewel.
Actually, the it's more ideal that the jewel should choose you, and become a partner for life!
ARTIST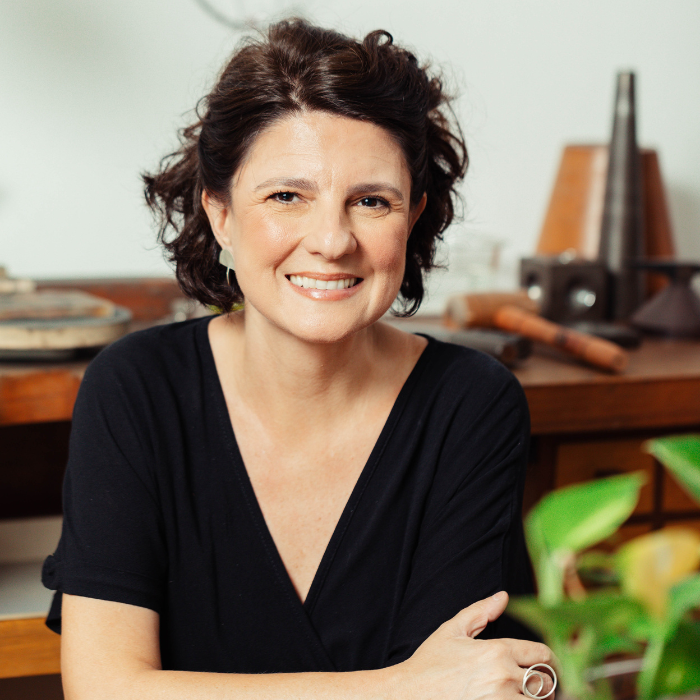 Paula Fabbri started her Jewellery course at Escola Oficina, 1988.
Later, she was a student and assistant to the master jeweller Bobby Stepanenko at the Manufacture and Alchemy School of Jewellery, where she then became a teacher. There too, she took the jewellery design course with Claudia Petrella.
Paula also spent time at the studios of Miriam Mirna Korolkovas, Carlos Salem and Renato Camargo, taking on several courses and exchanging experiences.
For many years, Paula's pieces were exhibited in renowned design stores and museum shops, including the MAM - Museum of Modern Art of São Paulo, Moreira Salles Institute, the Pinacoteca of the State of São Paulo, among others.
Currently, she creates and handcrafts the jewels of her collections in her studio, in São Paulo.
STUDIO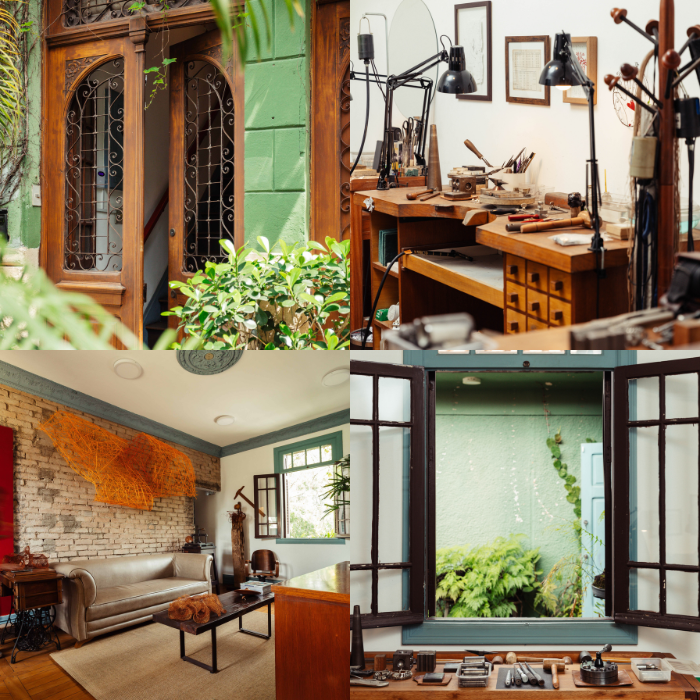 A little piece of our studio in São Paulo, a corner full of inspiration in the Vila Mariana neighbourhood!
To get to know more about the jewels and our space, feel free to send us a message via WhatsApp on: +55 (11) 94147 1440 so that we can schedule a visit.
We look forward to seeing you!